New work at The Phillips Gallery in Salt Lake City, including "Gardening with Lions". There was only one choice for the flowers in the vase.
There's new work at Meyer Gallery in Park City Utah. This includes "What Happens in the Jungle". Yes, it's similar to what happens in Las Vegas. What happens in the jungle, stays in the jungle.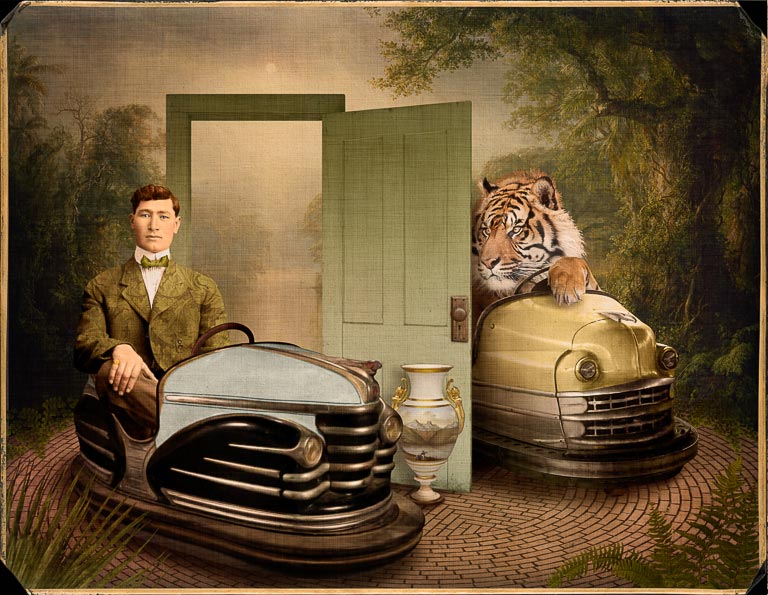 "STRANGER THINGS" IN THE HERBERGER THEATER
"After the Heist" will be at the Herberger in Phoenix October 7 through November 27. "Stranger Things" is a great name for a show.
New work comes to Pop Gallery in Santa Fe, mid-October. One will be "Rabbit Trick". Do bring your magic wand. Perhaps you might leave your rabbits outside.